Captain Nick Warhurst Crystal River Scalloping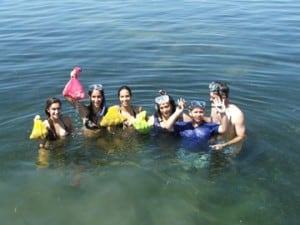 The Scallop Men
Capt Nick Warhurst – 352-812-2528  Call Now
Capt Andy Pierce – 352-538-7730  Call Now
Capt Andy Gumpert – 352-857-9300  Call Now
Summertime, from July to September, is the time for one of the most fun and unique fishing experiences in Crystal River and Homosassa-Scalloping.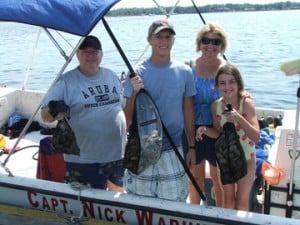 The scallop beds at Crystal River are some of the best in Florida, and the fun of getting in the crystal clear water and catching scallops as they jet across the sea bed is one of the best ways to spend a day in Crystal River. A great family activity, scalloping is something anyone can do-and the rewards are awesome.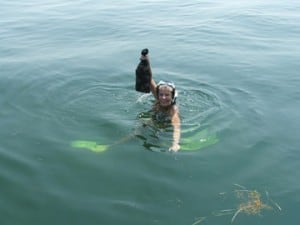 Sweet, succulent scallops fresh from the water are a treat that tastes even better when you've caught them yourself! So grab your friends and family and join Captain Nick for a fun and adventurous day of scalloping.
Sit back and enjoy the ride with Captain Nick, he will take you to where the scallops are. While going to the Scallop grounds you will get to enjoy the abundance of wildlife and Natural beauty of the wildlife that live here.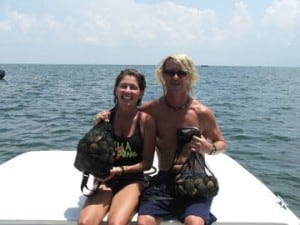 Scallop Charter Rates
• $75.00 per person
• Scenic Tour Included
• Groups up to eight people
• Starting time 7 A.M.
• Comfortable 24 ft custom Carolina Skiff with full bimini top for shade and comfort
Includes fishing License, Mask, Snorkel, and Fins Iced Coolers for your Fresh Scallops
All licenses are included of course.
or call 352-812-2528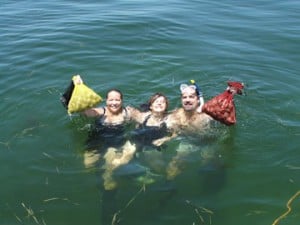 Capt. Nick Warhurst
The Scallop Men
352-812-2528
Call Now
Text Now
More information about Captain Nick
Email Captain Nick Warhurst