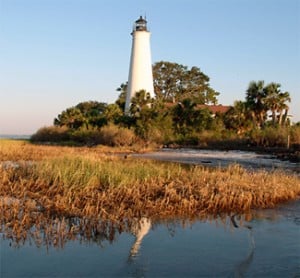 By Shawn McGregor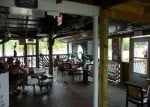 Saint Marks, FL is located about 20 miles south of Tallahassee. It has several local hangouts and lots of nature and bike trails. No bright white sand beaches, but the area makes up for it with the abundance of Fresh and Salt water fishing. One the favorite local hangouts is River Side Cafe http://www.riversidebay.com/ good food and better drinks. They almost ways have a live band playing every night of the week.
Local Marina's:
Shields Marina this is where we keep our boat. They have a full ship store (bait, ice,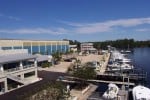 drinks, gear, all your boating needs) Super clean restrooms and showers. Marine grade gas, and all your needs for a day trip/over night. Great staff always available to help with any of your needs. The only thing they are missing is rent able housing. They have bike and boat rentals.
http://www.shieldsmarina.com

Shell Island Fish Camp. This is a little smaller than Shields and I do not know to much about them. They do have a ship store, but not nearly as nice as Shields does.. They do have little cabin's for rent. They also have boat rentals.
http://www.shellislandfishcamp.com/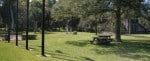 These are two main marina's in the area. There are also boat ramps at the http://www.floridastateparks.org/sanmarcos/ San Marco's Fort. plenty of parking and both marina's are within 1 mile of it for gas/ice.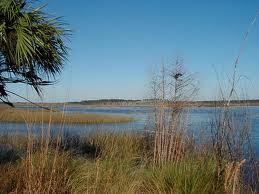 Also, we have Wildlife Refuge that will allow you to launch from it. You will need to fill up on gas/ice before getting there because they do not have any on site. However, the marina's are 4 miles up the Saint Mark's river/Wakulla Rivers. http://www.fws.gov/saintmarks/
Of course there is the fishing/scalloping. We have miles upon miles of grassy flats where you can scallop. Right now the scallops are about 6 miles east of the St. Mark's Lighthouse. Near Black's rock (Rock Garden, or Rocky" on a GPS. They are in 3 to 7 feet of water and number are great right now. The water is a water down tea color and getting clearer every day. You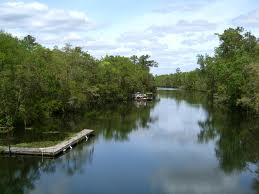 can see in the 4 foot of water from the boat. This is a huge improvement from last week. Once in the water the clarity is about 10 feet of visibility.
And the best part is the party at our local sandbar. The Sandbar is located 4 miles south of the Lighthouse at the Bird Rack Channel marker #4 I think you can not miss it there is always about 40 to 100 boats there on any given Saturday/Sunday! Fun place to relax and meet some new people.
I have also attached a maps.google.com of the area. The highlight/numbered area are the boat ramps, scallop area and the sandbar
1. Shell Island Fish Camp
2. Shields Marina
3 St. Mark's Light House
4. General Scallop area
5. Sand Bar