Homosassa and Crystal River are anticipating a good scalloping season this year.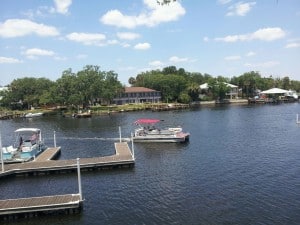 Scalloping season in Florida opens on July 1st and local business are getting ready to host the numerous guests who flock to the area for the season.
"We're looking forward to a fantastic scalloping season. Many people have made scalloping in Crystal River and Homosassa a yearly tradition. It's such a fun, easy activity that's great for seasoned snorkelers and newbies alike. Remember, you can get a free scalloping map and guide for the Crystal River/Homosassa area by calling the Tourism Office at 352-628-9305, or emailing [email protected]." Danielle Ackerman – Citrus County Visitors & Convention Bureau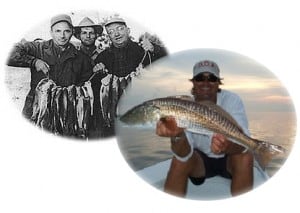 Capt. William Toney www.homosassainshorefishing.com says " I'm a fourth generation guide from Homosassa and scalloping is a big part of my charter services. I enjoy getting to take family's and friends out of the backcountry to the scallop grounds and show them the real Homosassa. I believe this year will be another good season because I've already spotted a few scallops on my most recent charters for redfish and sea trout. The trend to find them seems to be more south of the Homosassa channel just like last year. Marker # 8 is a good point to run south and look for dark bottom because this indicates good turtle grass beds and that's where the scallops are. Plan your trip so that it coincides with the low tide because that will help make the water shallow and if there are any jellyfish, that helps pull them offshore and away from the scallop grounds. When you find a likely location have just one person dive in to see if there are enough scallops to warrant everyone to get overboard. I've found that it's easier to get one person back into the boat then 5 so you can move to a new and more productive spot. Cleaning scallops is the real chore at the end of the trip but we have plenty of local talent to help with that task back at the river front. Getting a nice place to stay and a great place to eat is what we're all about in Homosassa so don't miss out, come on over and enjoy our cold springs and hot scalloping."
Dennis & Alicia Lowe from River Safaris & Gulf Charters Homosassa,

www.riversafaris.com report "We always look forward to scalloping season! Our main concerns for our boat renters and folks visiting from out of the area is that they be aware that the rocky narrow Homosassa River requires people to be aware and take caution not to swamp other boaters, damage their lower units from getting tossed around by wakes and going outside the channel markers Scallops can move fast but not so fast that a boater can't take the time to be safe in order to catch up with them 🙂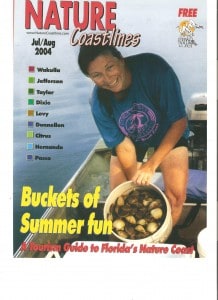 Homosassa Elementary School 5th Graders have studied seahorses and will have signs posted in areas where people launch and rent boats about not touching seahorses. We have all learned alot about these critters this past year along with the kids. MaKenna LeNoir was an everyday hero on Bay News 9 because of the reserarch and development of the signs!
We feel that scalloping is a gift of nature and if we all respect the seagrass beds and the animals that live there we will all be better for it. Scalloping is NOT about the limit!"