Scallop Charters Crystal River Captain Jeremiah Carlucci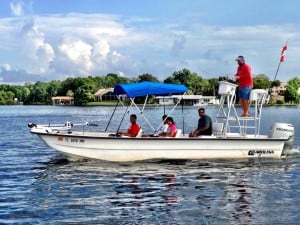 Scalloping is a family fun activity that everyone can enjoy. The refreshing water and bright summer sun makes scalloping a relaxing experience. Crystal River Fishing Adventures allows for family and friends to make memories that will last forever in the beautiful Gulf of Mexico. Captain Jeremiah Carlucci's twenty years of nature coast experience allows his divers to navigates through the shallow waters and mangroves. After a scenic ride the divers/snorkelers dip into the refreshing Gulf of Mexico and snorkel along side 100 different species as they watch for the majestic blue-eyed scallop.
Scalloping parties will depart from various marinas and boat ramps in Citrus County. The locations may vary and can be based around your location. The most popular departing location is Best Western in Crystal River. Please email or call Captain Jeremiah Carlucci for any questions (352) 228-7873)
Plan 1: Regular Scallop Trip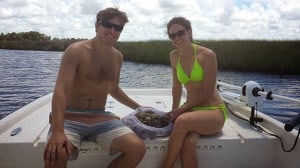 Trip includes back and forth transportation to the scalloping grounds, coolers with ice, scallop cleaning, and a discounted room rate at the Best Western Resort right on the Crystal River.
Prices              4 Hour Trip      6 Hour Trip
up to 2 people    $300                 $350
up to 4 people    $350                 $400
up to 6 people    $400                 $450
Plan 2: VIP Scallop Trip

The 7 hour trip is a short drive out to the scallop grounds while relaxing music plays in the background as we travel through the mangrove forest. After a fun day of scalloping we end the trip at the at the beautiful Three Sister Springs. The spring stays at a relaxing temperature of 72 degrees year round and is a sight not to miss.
Prices
up to 2 people $400
up to 4 people $450
up to 6 people $500
Plan 3: Scalloping and Fishing Combo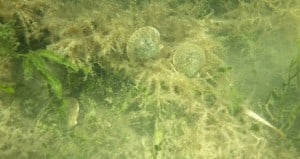 The plan offers 1/2 day fishing and 1/2 day scalloping. Another fan favorite, this trip is exactly as advertised. We chase Redfish, Speckled Trout, Black Drum, Sheephead, and Snapper before splashing into the Gulf for a few scallops to add for dinner.
Prices
2 Anglers $400
3 Anglers $450
4 Anglers $500